• dohl • dol • hanbok • hanbok rental • Hangul • Korean 1st birthday • Korean first birthday • One Year • Party • Size 1 • Size 1 Hanbok • traditions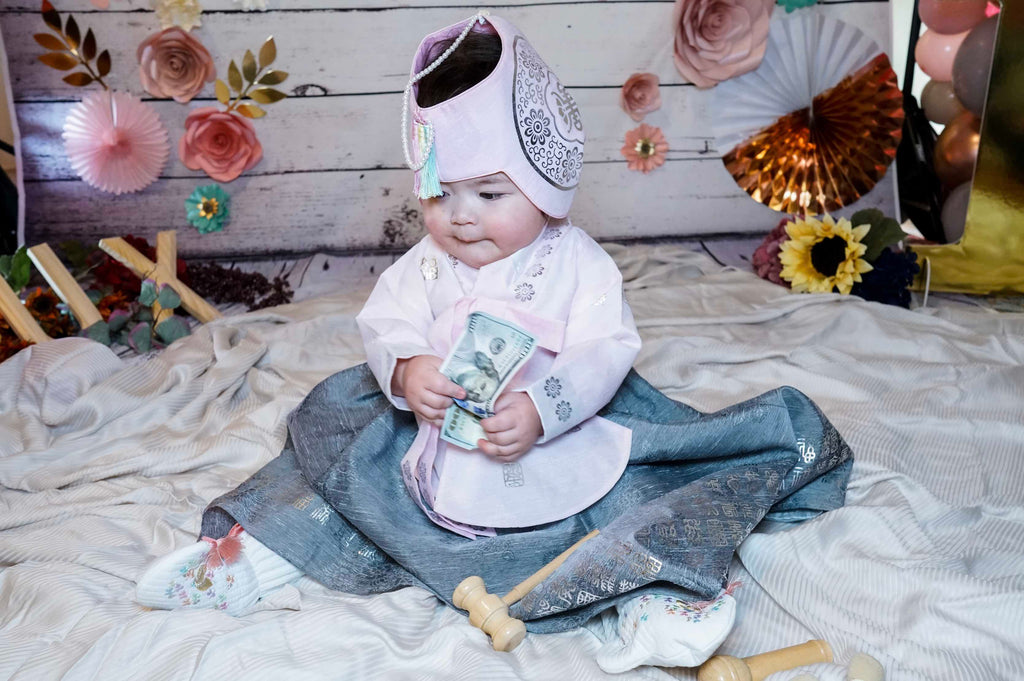 We recently received this photo of one of our customer's wearing the first birthday pink and gray hanbok. This hanbok rental is one of our favorites, as the colors are so soft and pretty! We also have this hanbok rental available in 100th day baek-il size. 
---
• 100th day hanbok • 100th day Korean • Baek-il • Decorations • Hangul • Korean banner • paekil • Party • traditions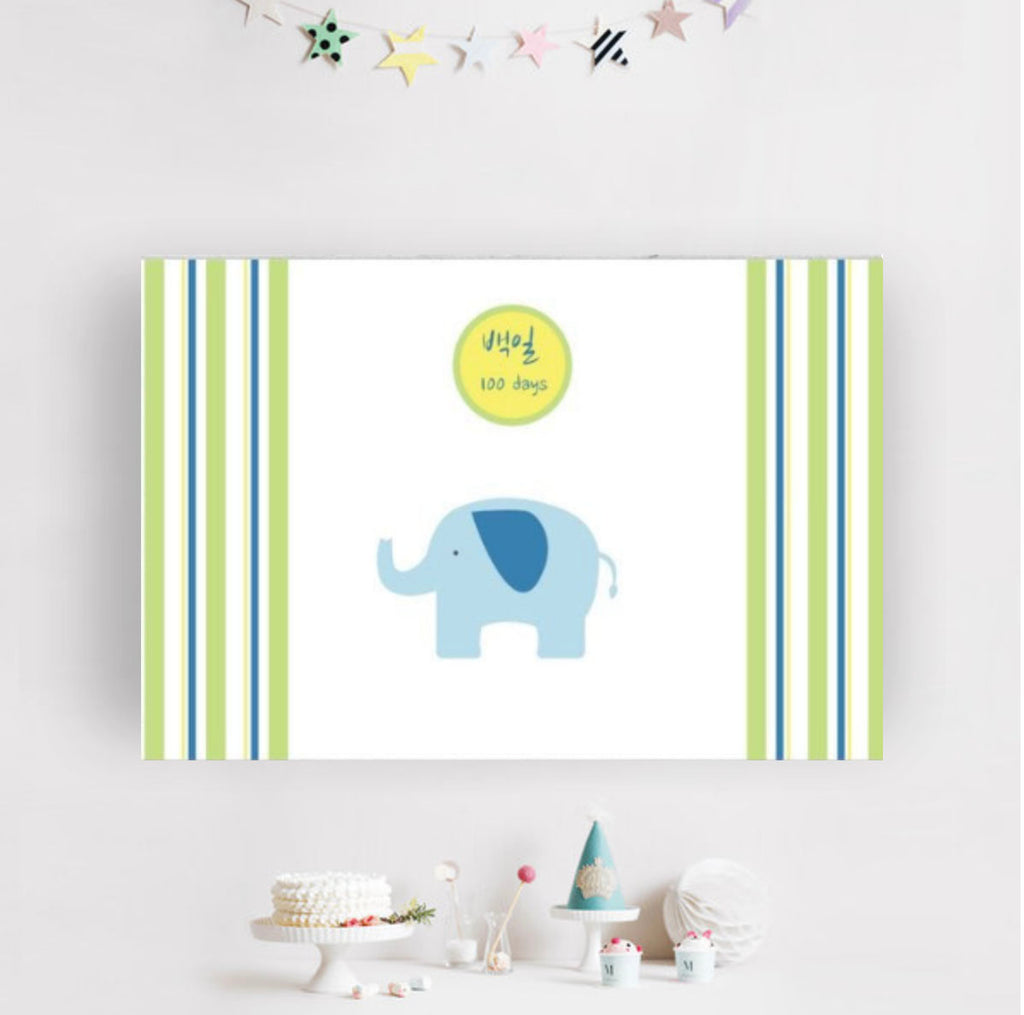 We just added this simple but adorable Elephant banner that says 100 days in English and Korean. Perfect way to decorate a home party for your baby's  Korean 100th day celebration! Click here for more product info.
---
• 100th day Korean • Baek-il • dohl • dol • doljabi • doljanchi • hanbok rental • Hangul • Korean 1st birthday • Korean baby hanbok • Korean costume • One Year • Size 1 • Size 1 Hanbok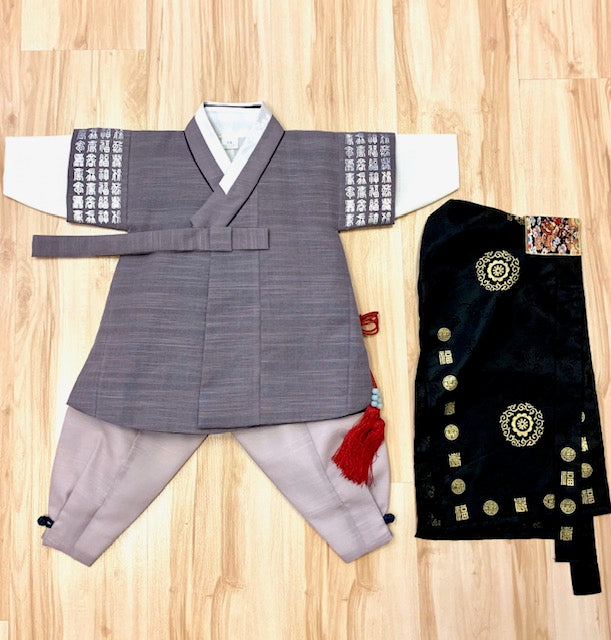 On our trip to Seoul this past summer, we were able to pick up this beautiful traditional Hangul lettered Korean Boy Hanbok. It's available for rental here - https://littleseouls.com/collections/hanbok/products/1st-birthday-boy-traditional-hangul-hanbok